2-Day In-Person Event For MSPs And IT Business Owners:
How To Effortlessly Sell More High-Dollar IT And Managed Services Contracts WITHOUT Fee Resistance, Discounting Or Manipulative,
Hard-Close

Sales Tactics
Discover NEW Strategies That Bring In Qualified Leads (And Avoid Losing Them To Inferior Competitors!)
BRAND-NEW

Content On What MSPs Need To Know Now!
Is This 2-Day MSP Sales Blueprint Roadshow
Right For Me And My MSP Business?
This 2-day sales "masterclass" is especially for you if…
So many MSPs put ALL their effort into service delivery and becoming technically savvy, but spend very little time on thinking about how they approach the single most important STARTING point of every client relationship: the SALES process.
During this event you'll get an easy, straightforward approach to the IT services sales process, as well as a step-by-step blueprint on how to build your sales team.
If You Are Owed Tickets With Your Membership Click Below!
Ready To Finally Have A Process For Quoting And Closing New Prospects That Is Easy AND Effective?
What You Can Expect From This
2-Day MSP And IT Services Sales Roadshow
Before Attending Roadshow:
After Attending Roadshow: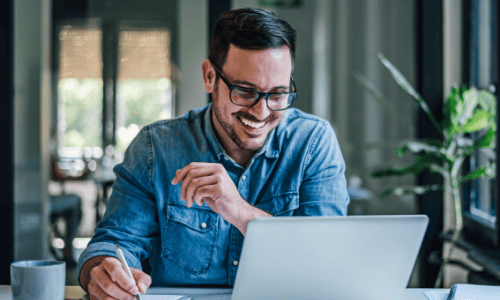 Robin Robins, CEO of TMT and Big Red Media
Building A Productive Sales Function In Your
MSP Business
Sitima Fowler, Founder and Partner of Iconic IT
Quoting And Proposal Disasters That Eat Profits And Leave Prospects (And Clients!) Upset
Adam Spencer, CEO of 911 IT
How To Build A List Of High-Probability Prospects Fast
How To Get Your Website To Finally Start Generating Leads
Will Nobles, CEO of Vector Choice and Visibility MSP
An Easy Way Any MSP Can Get Started Selling Compliance As-A-Service Solution To Avoid Losing Clients
Bruce McCully, Chief Security Officer, Galactic Advisors
A Goldmine Of Profitability: A New Look At Co-Managed Opportunities
In today's rapidly evolving digital landscape, organizations across the board recognize the need for rock-solid IT infrastructure and impenetrable cybersecurity defenses. It's no secret that the roles of IT Directors and CIOs have never been more pivotal in driving business success. That's why it's no surprise that they represent the most lucrative clients for your MSP.
To effectively cater to these discerning decision-makers, it's essential to arm yourself with the knowledge and expertise necessary to address their concerns with finesse.
After this session, you'll be able to:
Use risk assessments to strategically prioritize security investments
Pinpoint and target the most profitable clients in order to sell advanced security services
Unleash the power of third-party cybersecurity analysis, including penetration testing, to effectively highlight risks
Leverage risk assessments as a roadmap to prioritize security investments and optimize budget allocation
Elevate your sales game and unlock profits by selling MSP and advanced security services to comanaged organizations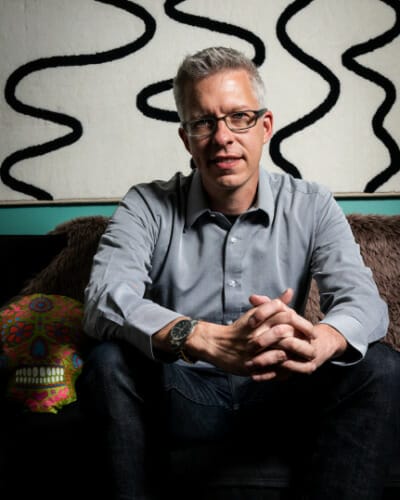 Dan Tomaszewski
Executive Vice President of Channel, Kaseya
Mastering Cybersecurity: Standing Out As The 1% With Automated Network Pentesting
Discover the compelling benefits of being an early adopter of emerging technology like automated network penetration testing. This hot trend is driven by various factors, such as compliance requirements, cyber liability insurance demands, the need to reduce risk, and the cost-prohibitive nature of traditional pentesting for most SMBs.
During this session, we will introduce you to an affordable, innovative, and scalable Network Penetration Testing Platform crafted specifically for the channel. You will learn how to elevate your service offerings, compete with Managed Security Service Providers (MSSPs), optimize efficiency by achieving more with less effort, unlock new business opportunities, enhance the security stance of existing customers, and deliver more targeted and effective services. 
Don't miss out on this enlightening session that will equip you with the knowledge and strategic insights required to stay ahead in the rapidly evolving cybersecurity landscape. Be at the forefront of industry advancements, drive growth, and solidify your position as a trusted and high-value MSP partner.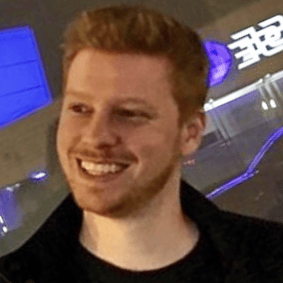 Curtis McFarland
Solutions Advisor, Blackpoint Cyber
Unlocking Scalable Security: Alleviating MSP Pain Points With An Agile Security Stack
Explore the transformative potential of a security stack that is built on industry best practices while addressing common pain points of scaling MSPs. This session will deep dive into the methodologies that ensure your offering is not only robust but delivers a state of cyber resilience to your customers. Walk away with a clear understanding of Blackpoint's SOC-as-a-service ecosystem and how it is the key to scaling your business through security – allowing you to focus on growing your business. 
Kelcye Blankenship-Lackland
Community Engagement Manager,
CyberQP
How Cybersecurity Automation Can Boost Your MSP
Ransomware and impersonation impact businesses of all sizes. That's why you need a cybersecurity partner that doesn't force you to be a fraud detective. We believe you shouldn't have to compromise your efficiency to increase your cyber posture, and with CyberQP, we can provide you with key layers of security through our Privilege Access Management Suite built specifically for MSPs.
Sean McTaggart
Channel Development Manager,
Opentext Cybersecurity
Drive Leads And Grow Your MSP With Microsoft
MSPs are constantly looking for ways to effectively reduce risk, preserve trust and minimize disruptions. From prevention, detection and response to recovery, investigation, and compliance, learn how to create the perfect security stack to grow your Microsoft investment and gain actionable takeaways to drive leads (and profits) for your business.
Annette Benton
Business Development, ThreatLocker
Zero Trust At The Endpoint
End-users rely on technology to carry out their daily business functions. However, what do you do when bad actors weaponize the users and applications you've trusted to perform these functions? Zero Trust at the endpoint level will leverage cybersecurity tools to ensure a business stands and reduce the risk of exploitation.
Are You An MSP That's Not In An Active TMT Membership?
Here's Everything You Get When You Attend The
2-Day MSP Sales Blueprint Roadshow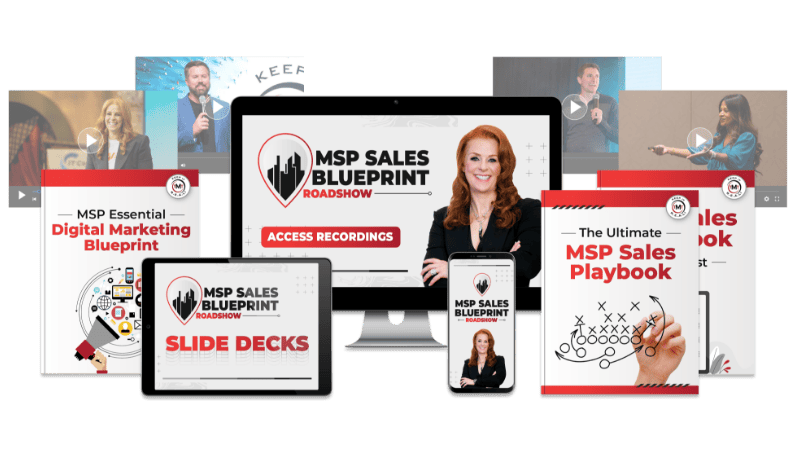 In addition to two days of money-making strategies, tools and templates for growing your MSP profitably, you'll also receive:
2-Day In-Person Event Dedicated To Showing You How To Build A Productive Sales Process And Team For Your MSP
So You Can Finally Get More High-Value, Appreciative, Well-Behaved MSP Clients Without Discounting Or Doing All The Quoting, Closing And Prospecting Work Yourself
What MSPs Are Saying About TMT's Roadshow!
"After Implementing Robin's Proven Strategies We Added 40 New Clients!"
I was STUCK for eight straight years. I decided to attend Roadshow, and after implementing Robin's proven strategies we added 40 new clients and $1,384,486 in revenue!
"We Replaced 'Hope And Pray' Advertising, With Proven, Targeted Marketing!"
As a direct result of attending Roadshow, we replaced "hope and pray" advertising, with proven, targeted marketing that we learned at the seminar and quickly added $24,796.57 in new MMR!
Kelley And Shawnda Sanford Nerds In A Flash
"Nixed The 'Easy Button,' Then Added $576,000 In
NEW SALES!"
Attending Roadshow was SO WORTH IT!  After that seminar, we went "All In", nixed the "Easy Button", then added $576,000 in NEW SALES!
Matt WellnerKrueger Communications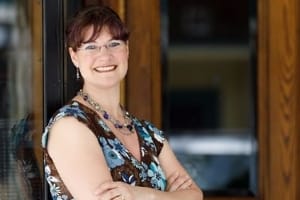 "The Entire Conference
Was AMAZING!"
I convinced my boss to let me attend Roadshow. The entire conference was AMAZING! We signed 4 new clients using Robin's No-BS Marketing Campaigns we learned!
Jenn McGroary ClearCom IT Solutions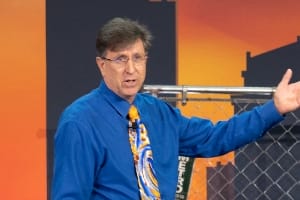 "Roadshow Was The Starting Point Of Our Transformation!"
Roadshow was the starting point in our transformation from a break-fix shop to an MSP model that added $1,124,000 in a single year!
Roland Parker Impress Computers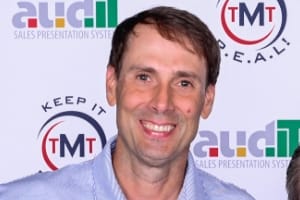 "This Event Is Worth
The Money!"
I attended Roadshow and the number one thing I learned was to get off the fence! This event is worth the money. After Roadshow we made a commitment to keep the
momentum going.
Bryce Servine Centerpoint IT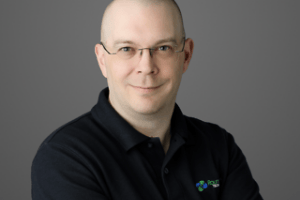 "There Is No Better Time To Push The Accelerator
Than Now!"
We keep coming back to Roadshow year after year because we learn something new every time. There is always a new, innovative way to work on your business to absorb
and implement.
Evan Desjardines RoundTable Technology
"Attending Roadshow Helped Bring Our Business To
New Heights!"
Attending Roadshow helped bring our business to new heights! In just 90 days after attending, we increased our MRR by $111,600!
Sonia Bhagat BASE Solutions LLC
"Roadshow Lit A Fire
Under My Butt!"
Roadshow lit a fire under my butt, and we OVERSHOT our revenue goal by $325K! We went from zero recurring revenue, zero marketing, and zero sales in the pipeline to $125,000 in recurring revenue just by implementing the strategies and tactics we learned.  
If you're still not sure about attending one of these seminars, REGISTER and you'll be glad that you did.
Zoran Nikolic GM Solutions 
...and you will discover, step-by-step how to effortlessly sell more high-dollar IT and managed services contracts WITHOUT fee resistance, discounting or manipulative,
hard-close

sales tactics!
Owed Tickets With Your Membership?